We are Diamond Buyers*, Sell your designer diamond jewellery & solitaires !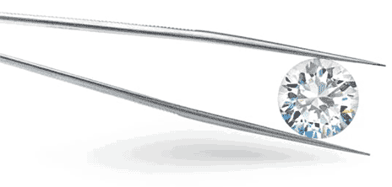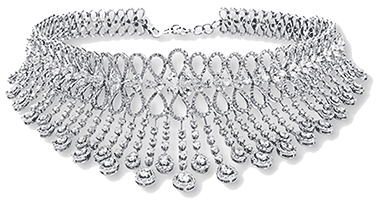 *We buy diamond Jewellery / Solitaires of the finest quality
Registered Diamond buyers Since 2007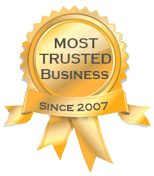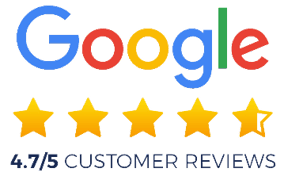 Trying to sell stolen or spurious articles is a criminal offense, Sellers must provide proper documentation to transact. We do not entertain minors under any circumstances. Persons between the age 18 to 23 years must have consent of their family members to transact. Verification will be done if necessary. DGold.in reserves the right to reject any transaction, Suspicious transactions will be reported to the appropriate authorities.
Selling Diamonds in Re-sale market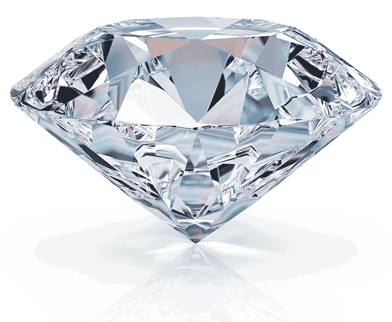 we are not direct buyers as all diamond transactions are done via third party / agents , we only facilitate the transaction between you and the buyer for a service fee of 3-5%, we stand guarantee for payment related matters only. We are not involved in the valuation or negotiation process therefore please be satisfied before accepting the offer.
Note: Diamond resale market offers may not match the current market pricing, therefore please consult & take second opinions before transacting.

We have made Trust our habit. It's not something that we just strive for – we live by this principle every day.
Straight forward transactions.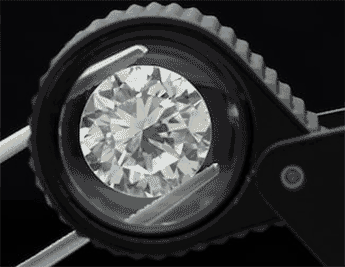 Criteria for Diamond transactions.
We buy only Designer Diamond Gold Jewelry – Rings, Pendants, Chains, Earrings, Necklace, Bangles, Armlets, Waist belts, Watches & articles studded with diamonds.
We prefer articles which are certified by GIA / IGI / HRD, Other certificates may not be considered at face value.
Minimum Cut : EX (Excellent) to VG (Very good)
Accepted Colors : D / E / F / G only
Accepted Clarity : FL (Flawless), IF (Internally flawless), VVS(Very very slightly included).
Diamond solitaires must be above 1.00 carat
Rough / Unpolished Diamond stones.
Diamonds which do not match the criteria above.
Diamonds which don't have a proper invoice* / or certified by dubious agencies.
Procedure to Sell Diamonds

Send the Image of the Jewellery & Certificate on our whatsApp no 09880077297 or email : helpdesk@dgold.in . We shall reply our opinion within 24hrs after consulting our dealers.
(In case you don't have a certification send us only the image of the jewellery / solitaire)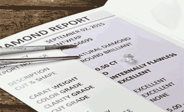 Step – 2 : Physical Inspection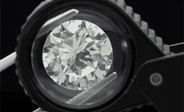 If any of our dealer / client is interested we shall respond to your message, and you may visit our office to get the diamonds inspected & finalize the transaction.
Step – 3 : Approval & Payments
On mutual consent & after verification of your documents, we shall initiate the payment by CASH* or IMPS/NEFT/RTGS for values instantly.
Eligibility to Sell Diamond Jewelry
Person must be above 23 years of age to transact. Persons between the age 18 & 23 years require parents consent to transact.
Valid Photo ID & Address proof issued by government any 2 documents please refer the documentation section below. Please get originals / No photo copies are required, Images on phone can be sent on whatsApp also
Person selling diamonds may get the purchase invoice if available for a faster verification process.
Person will be allowed to transact only if articles are self acquired or transacting on behalf of parents or spouse with their consent. Transacting on behalf of friends, colleagues or any third parties will not be allowed.
Payments are instant, However Income tax limits for cash payments may be applicable.
Through Immediate payment service funds will credit the beneficiary instantly (Upto 20 lakhs)
National electronic fund transfer may take upto 3hrs to credit the beneficiary / Real time gross settlement may take upto 1hr to credit the beneficiary. (Provided the beneficiary account details has to be submitted 24hrs prior to transaction. (Above 20 lakhs)
Cheque system is outdated but can be provided on request. Clearing time may differ from Bank to Bank.
Documents required (ANY 2)
Aadhar Card
PAN Card
Passport
Drivers License
Utility Bill (latest)
Landline invoice (Latest)
Company / Business ID Card
Voters ID
Rental Agreement
(No photocopies required / Originals or Images are fine with us)
Non resident Indians (NRI)
Passport
PAN
Aadhar card
Utility bill of current residence
Passport
Visa issued by Indian Embassy
Details of current accommodation
Customs Gold Declaration if any
Q2. Do you buy only the gold and return my diamonds?
YES, we can unset your diamonds and purchase the gold. The diamonds will be returned to you after removal from the jewellery. (Charges are involved & may take up to 3 days)
Q3. Can i get a diamond certification at DGold.in?
We do not provide diamond certification service, but we can provide you reliable contacts where you can get it done yourself.
Q4. How do you determine the value of a diamond/s?
Re-sale diamonds / jewellery depends at the buyers discretion, Valuation is done based on the age, cut, color, clarity, sale-ability factors.
Q5. Is there any value for the other stone content in my jewellery ?
Stones such as American diamonds, zircons & Semi-precious stones like Ruby, Emeralds or sapphires do not have any resale value. However ornaments studded with natural diamonds & uncut diamonds will be considered if the stone quality is good.
Q6. Will my ornaments get damaged due to Testing?
NO your ornaments will not get damaged in the normal course of XRF test, however in rare cases if we feel further assesment is required then with your approval we will conduct tests which may require cutting or melting the ornament.
Q7. How are the payment done, how long will it take to credit the funds ?
All payments will be made as per our company guidelines either by CASH* / IMPS / NEFT / RTGS. (*Subject to statutory guidelines) CASH – Instant | IMPS – Instant | NEFT & RTGS – may take up to 3hours.
Q8. I am not a resident of Bangalore can i sell ornaments & what are the documents required ?
YES you can by providing 1 Photo ID & 1 (local) Address & 1 (Native) Address proof – refer chart (Documents required to transact)
Q9. Can i buy back my diamond ornaments once sold to DGold.in?
NO ! when it comes to diamond jewellery we are very clear that we are only the facilitators between you and the buyers, we may forward your request to the buyer but cannot guarantee the outcome.
Q10. What are your service charges on diamond jewellery?
Our Service charges on Diamond Jewellery & Solitiares 3-5%*. We follow a standard & a fair valuation procedure which will be beneficial to you always.)
Q11. Can I sell diamond jewellery belonging to my relative, neighbor, friend ?
NO you cannot, It is highly advisable that you don't take such a risk even if you are offered any kind of commission. You will be the primary convict in such fraudulent transactions and will attract harassment, fine & Jail term from the authorities. You can sell Gold / Silver / Diamonds which belong to you, your spouse or your parents with their consent.
Q12. Upto what quantities can be sold & can i sell my broken or tampered jewellery?
No quantity is too small or big for us, you can sell any quantity. YES we purchase broken gold jewellery if you provide a proper explanation for the same.
Q13. Do you purchase diamonds set in platinum?
NO ! Currently we are not purchasing platinum or diamonds studded in platinum.
Q14. Do you share my mobile no. / documents for marketing purposes?
Occasionally we will send you our offers & services but we would not use it with other third parties for marketing. Your documents will be stored securely for future transactions at DGold. We are liable to produce your details & documents to Government authorities if they request.
Q15 How will you determine the stone, beads, enamel or wax content in the jewelry?
If your jewelry contains any of the above elements our valuators will compare it to our master stone set to determine the stone density, This method may have a tolerance of +/- 0.5gms and does not involve any damage to the gold jewelry. In the case of wax filled jewelry we will heat the gold to drain out the wax content in our in-house workshop.
Q1. Is selling diamonds advisable ?
NO, We wouldn't advise selling diamonds, Re-sale markets quote a lower value when it comes to evaluation of diamonds. Selling diamonds should be the last option when it come to liquidation.