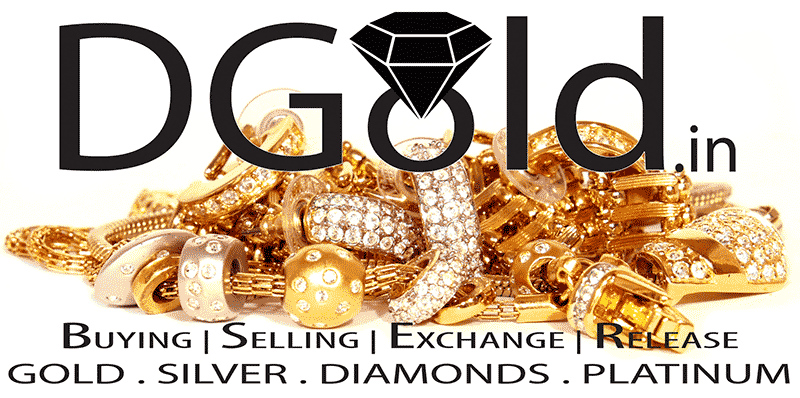 Sell Gold jewellery at DGold.in professional Gold Buyers, we are buying gold in Bangalore. sell of gold jewellery coins & bars at the best market price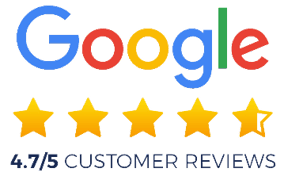 Registered Gold buyers Since 2007
Trying to sell stolen or spurious articles is a criminal offense, Sellers must provide proper documentation to transact. We do not entertain minors under any circumstances. Persons between the age 18 to 23 years must have consent of their family members to transact. Verification will be done if necessary. DGold.in reserves the right to reject any transaction, Suspicious transactions will be reported to the appropriate authorities.
Gold is a precious asset that is as good as hard cash that becomes our savior at the time when we fail to see any other methods to overcome the financial mess. But the most important thing is that we must find the most genuine and reputable name to hand over precious gold where there will be no point in selling gold at a lower price. Finding the most reputable gold buyer in India to sell gold for cash is one of the challenging and daunting tasks. But it's very crucial to find a reliable gold buyer. Selling precious gold for cash to a reputable gold buyer enables you to get the best gold rate per gram. While finding for a reputable gold buying company, you need to keep the following things in mind as follows:

Firstly, you have to search for the reputation of your gold dealer, you can look for reviews and testimonials which offer great insight into their reputation. Secondly, you have to select a certified gold buyer to sell your gold jewelry. Thirdly, you must look for a gold buyer with a professional team with many years of experience in the gold business. This supports you to experience the most relevant valuation of your gold items.

In order to get the best gold rate, you can visit DGold.in Gold Company nearby your place. DGold.in Gold is one of the best and most reputable gold buying companies in India. We don't just make claims about how great we are but also prove it to customers every single day by giving the best payout for gold jewelry. You can evaluate the value, weight, and purity of your gold with advanced technology right in front of you. One of the best parts is that it ensures a gold jewelry price that matches the current market gold rates. DGold.in is one of the best ways to sell gold because it offers convenience with the best payouts. Our one-stop shop offers the best payouts as well as a convenient, fast, and safe payment for your gold jewelry. DGold.in Gold Company aims to provide the same effective service in buying gold from start till the end which helps to benefit everyone from our efforts. Additionally, we also hope to gain customer relationships to make a positive bond and to facilitate the best gold buying service throughout the entire time.

Computerized
Testing & Valuation
We have made Trust our habit. It's not something that we just strive for – we live by this principle every day.

Step – 1 : Weights & Estimation
Using our precise balances the weight of your gold ornaments & bullion are recorded, an initial estimate will be provided for your jewellery & bullion.
Step – 2 : Testing & Valuation
Using the worlds most advanced SI Pin – Thermo XRF precious metal analyzer we shall determine the gold karatage & provide you a computerized evaluation of your ornaments & bullion.
Step – 3 : Approval & Payments
On your approval & after verification of your documents, we shall initiate the payment by CASH* or IMPS/NEFT/RTGS for values instantly.
Eligibility to Sell Gold Jewelry & Bullion at DGold.in
Person must be above 23 years of age to transact. Persons between the age 18 & 23 years require parents consent to transact.
Valid Photo ID & Address proof issued by government any 2 documents please refer the documentation section below. Please get originals / No photo copies are required, Images on phone can be sent on whatsApp also
Person selling gold & bullion may get the purchase invoice if available for a faster verification process.
Person will be allowed to transact only if articles are self acquired or transacting on behalf of parents or spouse with their consent. Transacting on behalf of friends, colleagues or any third parties will not be allowed.
Payments are instant, However Income tax limits for cash payments may be applicable.
Through Immediate payment service funds will credit the beneficiary instantly (Upto 20 lakhs)
National electronic fund transfer may take upto 3hrs to credit the beneficiary / Real time gross settlement may take upto 1hr to credit the beneficiary. (Provided the beneficiary account details has to be submitted 24hrs prior to transaction. (Above 20 lakhs)
Cheque system is outdated but can be provided on request. Clearing time may differ from Bank to Bank.
What we buy & what we dont buy in gold
DGold Gold buyers buy all types of Gold Jewelry – Rings, Pendants, Chains, Earrings, Necklace, Bangles, Armlets, Waist belts, Watches & articles made of gold.
Gold ornaments starting from 8karat to 24karat is accepted. Gold in the form of white gold is also accepted. Gold jewellery studded with precious & semi precious stones, beads, enamel are accepted.
Gold ornaments below 14kt may be subjected to melt & test at our in-house workshop.
We buy gold in the form of coins or bars Indian or International mint. Coins manufactured by local jewellers will also be purchased.
Gold coated / plated jewellery or coins will not be accepted, Gold jewellery or coins manufactured with sheet layering technique will not be accepted.
One gram gold forming jewellery will not be accepted.
Locally melted gold in form of bars will not be accepted unless a police NOC is obtained.
Semi precious stones & beads studded in the jewellery will have zero value, however the gold content will be considered for valuation.
DGold.in Gold Price & Calculation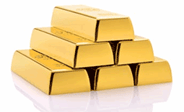 Gold prices are very critical when it comes to valuation of gold. Gold prices in India are always high due its duty & taxes structure. Gold rates are International market driven mainly controlled by London Bullion market association (LBMA) & Newyork stock exchange (NYE).
Gold rates fluctuate 24X7 depending on Asain / Europe / Newyork markets & also local markets based on the demand & supply. In India we dont have a uniform rate system as it is a diversified market.
Online Gold rate - there are many websites online which display gold commodity prices, but none of them can be accurate as they are not involved in local trade. Market rates are the ones to be considered when selling your jewelery. The Market rates are a computation of World spot price + Duties & Taxes + Insurance + shipping + local demand & supply + dealer margins.
At DGold we follow a very transparent rate system which is displayed on our home page www.dgold.in (Buying prices may differ)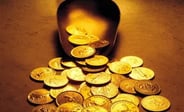 DGold.in Gold Buyers Valuation process differs from ornaments to bars & coins, so not all will be evaluated the same way. Gold Ornament will have a mixture of Gold + other alloy contents like copper, silver, zinc & other metals. These alloys are the key to manufacturing the ornament as it cannot be made in pure gold. Our Valuation process will determine the actual gold content in the jewelry. In the case of Bars & coins it is again imperative to determine the karatage, if the gold is 24kt 999 purity then it means that there is no other alloys present in it.
Documents required (ANY 2)
Aadhar Card
PAN Card
Passport
Drivers License
Utility Bill (latest)
Landline invoice (Latest)
Company / Business ID Card
Voters ID
Rental Agreement
(No photocopies required / Originals or Images are fine with us)
Non resident Indians (NRI)
Passport
PAN
Aadhar card
Utility bill of current residence
Passport
Visa issued by Indian Embassy
Details of current accommodation
Customs Gold Declaration if any